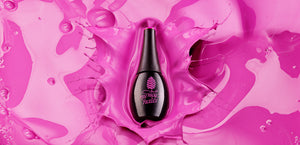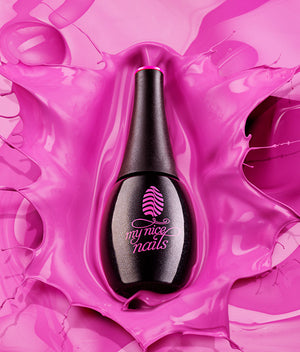 Gel Polish for demanding clientele
More than 140 shades available
SUPREME GEL POLISH 🖤 UNIQUE LIKE YOU
★★★★★

"Amazing quality of product, super pigments and great fluidity. Some of the best gel polishes I've worked with!"

Mara J., 31.05.2021

Lugano, Switzerland
★★★★★

Daniela B., 21.05.2021

Los Angeles, CA
★★★★★

"Great design! Great gel polish! Congrats!"

Sophie T., 15.05.2021

Zurich, Switzerland
Glad to hear. Please contact us via the contact form and let us know who you are and what plans you have in mind regarding the review. We would love to connect.
Yes. Please contact us via the contact form and let us know who you are and what plans you have in mind regarding our products.
Nice "Gel Polished" Nails: Today's beauty and fashion standard!
There is no question for today's women: Nice and colored nails are a prerequisite beauty standard, and Gel Polish ensures long-lasting wear and color flexibility at the same time. Whether wearing a sexy bikini, casual clothes, or a business dress, complete your look by coloring your nails and choosing between a gloss and matte finish effect. Your style will definitely get noticed! Only one question remains: Which color?
Which Nail Color: We got you covered!
Imagine matching your nail color to any dress or mood. Here we go! Is it for a romantic date, a business presentation, a wedding, a beach session, a cocktail party, or just to convey confidence and elegance in a more or less subliminal way? Whatever event you are targeting, our color palette is here to help you succeed!
Highest Gel Polish Quality: Promised!
We have spared no effort to develop a supreme Gel Polish and spent years testing it out in our nail salons before launch. Listening to our highly demanding clientele – ladies with style – we have recognized what they value most: high quality and great choice.
What kind of a product is Gel Polish and why should I switch to Gel Polish vs. regular Nail Polish?
Gel Polish combines characteristics of Gel and Nail Polish: Long-lasting wear (comparable to Gel, curing under LED or UV light is needed) and color flexibility (similar to Nail Polish, removal takes 10 to 15 minutes).
Gel Polish lasts up to six times longer than regular Nail Polish. Our Gel Polish has long-lasting wear between 3 to 4 weeks. If the Gel Polish is applied correctly, there is no risk of chipping or smudging, a well-known problem of regular Nail Polish. Last but not least, the fairly quick removal of Gel Polish allows for flexibility when it comes to matching your nail color to your outfit.
Our Gel Polish Color Collections: Quick dive-in!
By color: Red, Brown, Orange, Pink, Magenta, Violet, Purple, White, Blue, Black, Gray, Green, Yellow.
By color group: Red-Brown-Orange, Pink-Magenta-Violet-Purple, White, Black-Gray, Blue-Green-Yellow.
By style: Glitter, Shimmer, Pastel, Nude.
By trend: New Arrivals, What's Hot.
Is Gel Polish = UV Nail Polish?
Yes. The following terms are meaning the same: Gel Polish = UV Gel Polish = UV Gel Nail Polish = UV Nail Polish.
Colors On Our Website
*Please note that we have made every effort to display the colors of our products on the site as accurately as possible. However, due to the calibration of your own screens, we can not guarantee that the selected colors will exactly match the appearance on your screen.*